Latest Releases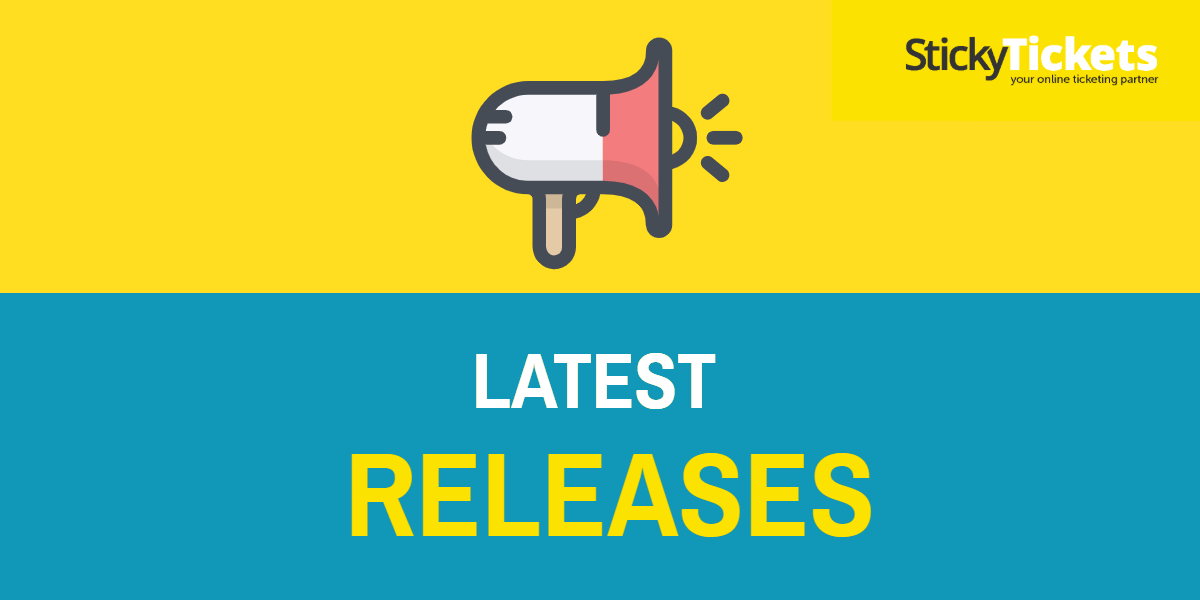 Here are some of our latest releases we're excited to share!
Event QR code- On your Promote/Marketing page, you will now find a QR code which you can download or print and put on your promotional materials. Scanning this QR Code will take the user directly to your Sticky Tickets event page.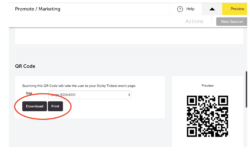 Facebook Pixel Integration- this tool can track visitor activity and monitor the number of visitors who interact with specific pages, such as
Event landing page
Buy Tickets Page
Purchaser Details page
Order Success Page
All the above pages
All you need is a Facebook account, and we can walk you through the rest!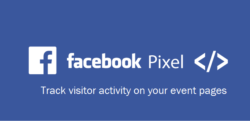 Open Group Ticket- An Open Group Ticket allows a buyer to select the quantity of tickets they would like to purchase within the minimum (8) and maximum (set by you) parameters. The benefit of this ticket type is that it greatly reduces the booking fee paid. The booking fee for a Group ticket is calculated on the total amount and not per individual ticket within the group
Sub-Ticket– Sub-Tickets are additional items/tickets that can be bought by a customer when purchasing tickets. They can be used to up sell or cross sell a product or another event. Sub-tickets can either be set up to sell a product as an addition to their main ticket purchase, or tickets from another event.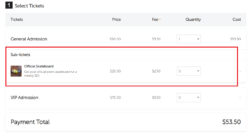 Download PDF seating plan– You can now download a copy of your seating plan in a PDF file.
Account summary export to Excel- When checking your sales reports across all events, once you select your date range, a report will be generated showing total orders, total tickets sold, and total net sales. All this information can now be transferred into an Excel file.
Download All -This will download a zip file which will contain individual PDF's for each ticket (easier for forwarding tickets). Available on the order page and payment success page.
Print All Feature- This will download a zip file which will contain a PDF document with all tickets (easier for printing). Available on the order page and payment success page.
Copy event check-in operators – when copying an event, any allowed checking operators will also be copied over to the new event will be allowed access.
The ability to deduct costs of notifications (email/SMS) from ticket sales.
We thank you for your constant feedback, allowing us to focus development on those areas most important to you.