Latest Releases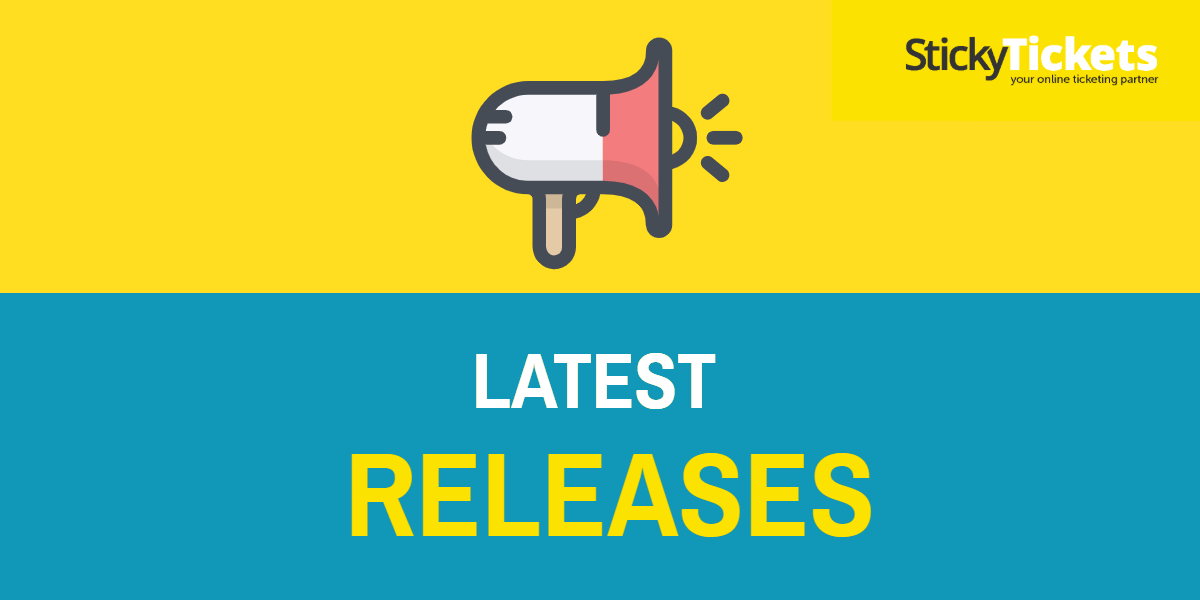 We've got another lot of new releases and updates to tell you about, including refunds/transfer process, ticketing, payment methods, updated policies and more! Read on to see how these features will streamline and have a positive impact on your events…
New Notifications Feature- This is a new notification tool that we will use to communicate important changes or events that have occurred on your account. There will also be a settings page where you will be able to manage these notifications.

Claim Products using the Checkin App– Organisers can now track the products that you have sold using our sub-ticket feature. Each product (sub-ticket) will generate a QR code which can be used to scan on the event day.
Refund/Transfer Requests– This is a major change to how you will manage the refunds and ticket transfers of your customers. Ticket purchasers will now have the ability to go to our website and request a refund or transfer. You will be notified of each request and will be able to process this on the new page created in your event admin area.
Facebook Events Integration– This feature seamlessly provides you with the ability to publish your Sticky Tickets event to one of your Facebook pages. All updates made to the event page once published will be updated across both Sticky Tickets and Facebook.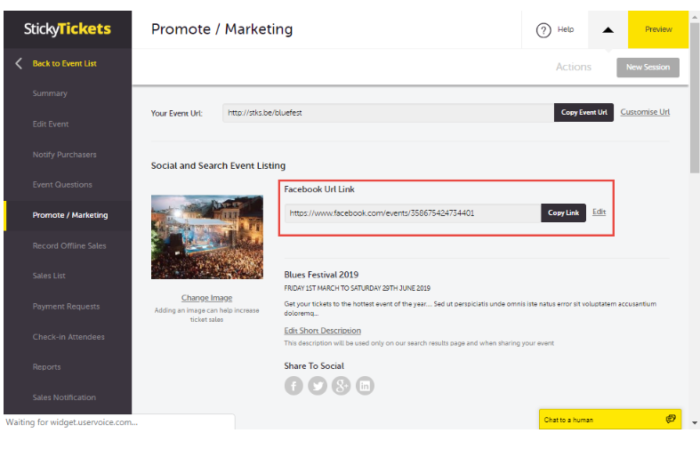 New User Access Privilege– When a user is given access to create and manage events, they can now use their business settings (business name, ABN etc.) on receipts/tax invoices instead of yours.
Policy Updates– Our community has grown and we've expanded our services, so we've updated our Privacy Policy, Refunds Policy, Terms of Sale, Ticket Sellers Agreement, and Website Terms of Use, to be more relevant within our current business climate and to create a better working environment for our community.
We have put together a summary of the changes here, although as this summary does not cover all the finer details, we encourage you to also read the documents in full by either clicking the direct links above or by referring to the Policy Update page for direct links to the updated Terms and Policies. If you have any questions or concerns, just contact us and we'd be happy to help.
Sub-Ticket Feature– Sub-Tickets are additional items/tickets that can be bought by a customer when purchasing tickets. They can be used to up sell or cross sell a product or another event.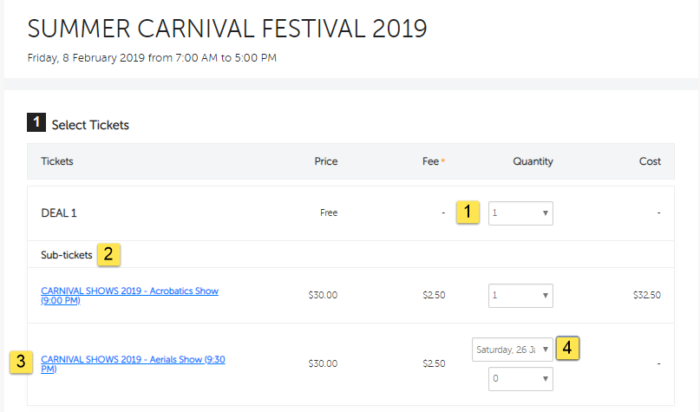 Open Group Ticket- An Open Group Ticket allows a buyer to select the quantity of tickets they would like to purchase within the minimum (8) and maximum (set by you) parameters. The benefit of this ticket type is that it greatly reduces the booking fee paid. The booking fee for a Group ticket is calculated on the total amount and not per individual ticket within the group
Custom Offline Payments- This is the ability to create another payment option that will appear in the dropdown menu when processing offline tickets sales. There is also the ability to change the order of appearance in the dropdown menu.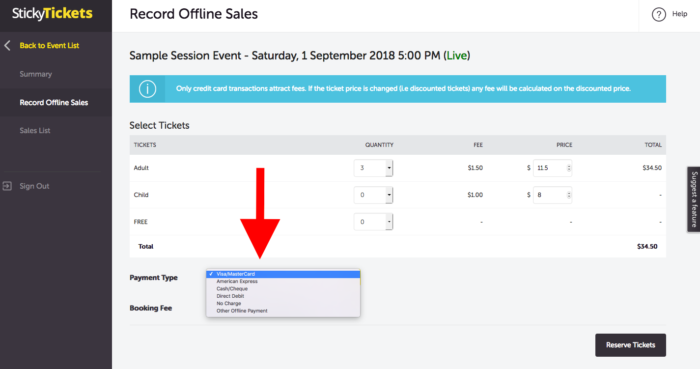 Sales Notification Set Specific Time- Organisers have the ability to select a specific time for when sales notifications are sent.
Global Check-in Operators- This feature will allow the account holder to add/remove Check-in Operators to ALL or SELECTED events.
Display Tickets Remaining on Event Page- You can now indicate to your customers when tickets for a specific ticket type are running low. You can specify the number you want to use as the threshold for your ticket capacity. This will display on your event page, indicating the number of tickets remaining once the unsold tickets reaches this number or less.
We are constantly working on updates and new releases so we appreciate your feedback, and keep checking back for more!