How to Thank Your Event Attendees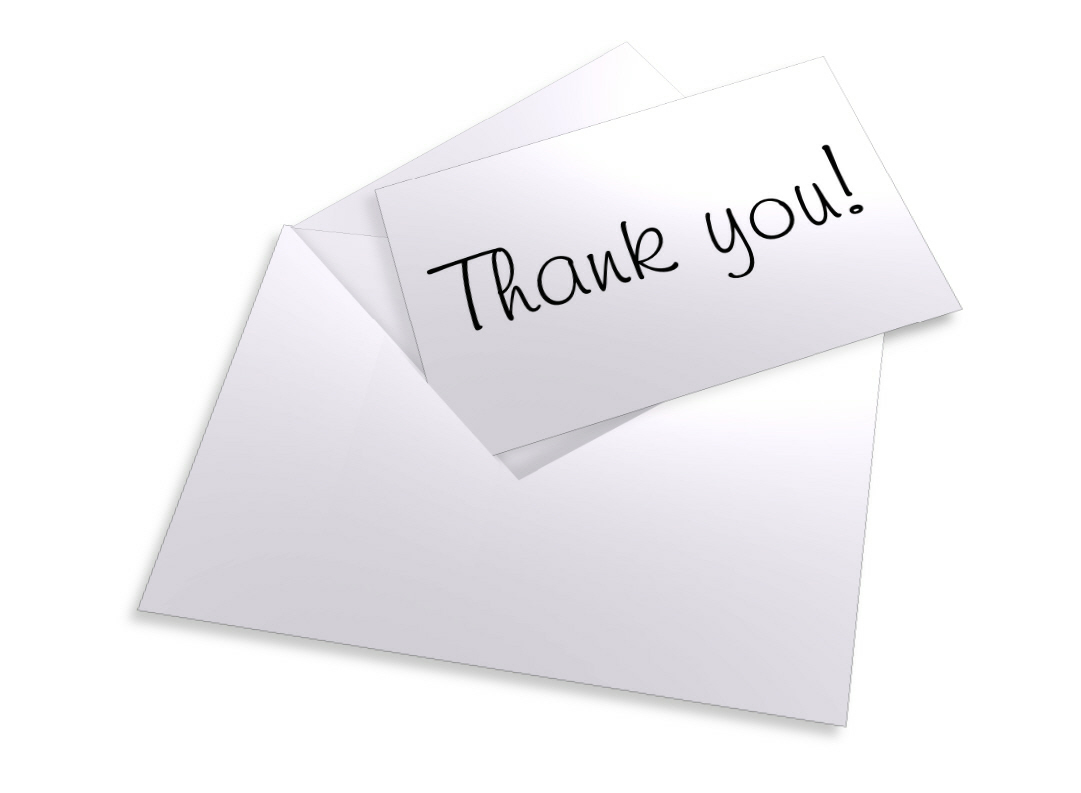 Your event attendees may not only travel many miles to get to your event, but also spend a lot of money. It is not simply a nice gesture to thank them for coming, it is expected! Here are some tips on how to thank your event attendees…
Give Away- Everyone still appreciates something for nothing. Try to provide valuable items for your attendees as a thank you, perhaps even by surveying attendees to see what they may like. That way you can get them excited about your event, but also show them that you appreciate them.
Free food- Imagine free ice cream as attendees leave a session, or even free coffee? Yes, they are expenses, however it also shows that you want to help, and understand the needs of attendees.
Social Media– People love recognition and finding a way to recognize your attendees online is a great way to say thank you, and interact at the same time. You can try tweeting out messages of appreciation throughout the event. You can also try creating a Facebook photo album following the event, thanking your guests for attending. As your guests share the album it may also encourage future attendees! Try to feature the social media activity of your attendees by sharing or retweeting. Encourage your guests to blog or write about their experience and share it. This shows your appreciation and also adds value to your event and your future attendees.
Attendee Spotlight– If you have a long standing event, you should take the time to recognize attendees that have been with you for the long haul. This may be done at a special session, or you could possibly feature them in a newsletter or blog post. This shows you appreciate loyalty. You could also feature first time attendees or have a social event or session for first timers. This helps to break the ice and gets them more involved and gives you a chance to thank them.
Create Exclusivity– Providing exclusive or early access to learning materials, discounts or programs can be a great way to show appreciation for your attendees. Finding ways to give guests additional benefits that other guests (non-attendees) will not get is a sign of appreciation. Noting is less exciting than seeing a special or discount at an event, only to come home and realise that everyone had access to that deal. Attendees want to feel special and truly valued- providing exclusivity gives them more of this special feeling.
Creative Thank You Messaging– Most people are tired of getting a standard letter in the mail as a sign of appreciation following an event. As event organisers you need to find ways to be creative, especially in your thank you messages, so try and think of new and exciting ideas when sending a thank you. Perhaps you can embed a video from the event, where you include some type of thank you message. If there are not too many attendees, you may like to send out a hand written message. These can make an impact and show that you take the time and attention to write directly to your guest.
Saying thank you may seem like small part of your event, but it can really affect the way attendees reflect on your event. Showing appreciation and gratitude can help you grow your event, build your business, and allow you to be more valuable and respected. For thanking others, you will benefit in the long term.