How online ticketing can help your club with COVID safety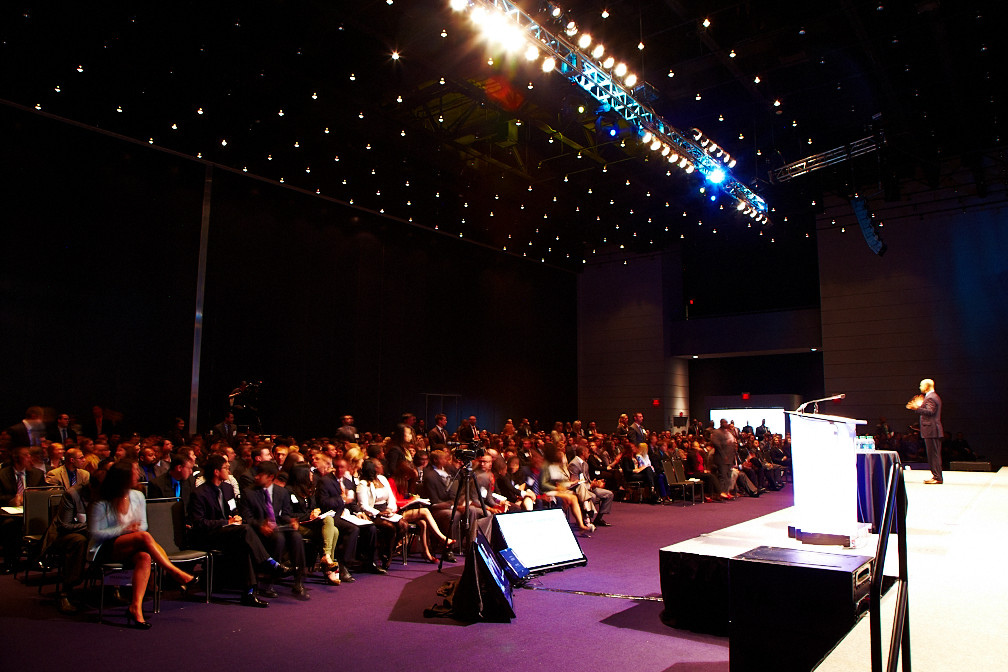 How online ticketing can help with COVID safety…
There are a few obvious ways in which implementing ticketing for club events can help you to meet your COVID safety obligations and keep your members, guests, staff and community COVID safe, but there are also a few ways that you may not have thought about. Read on…
End-to-End Contactless Experience.
When members and guests purchase event tickets online, they do so in the comfort and safety of their own home or office, on whichever PC or device they like and at whichever time around the clock that is convenient for them. Your reception staff may also utilise the platform to process ticket sales over the counter and either print and provide tickets immediately (slightly less contact-free) or send tickets to the purchaser via email (100% contact free).
At the other end of the experience, event attendees may be checked in using a Check-In App which essentially turns any internet-enabled smartphone or tablet into a convenient scanning device and/or interactive guest list. No need for your door staff to collect or touch tickets, in fact, there is no need for attendees to bring physical paper tickets. Entry can be managed contact-free.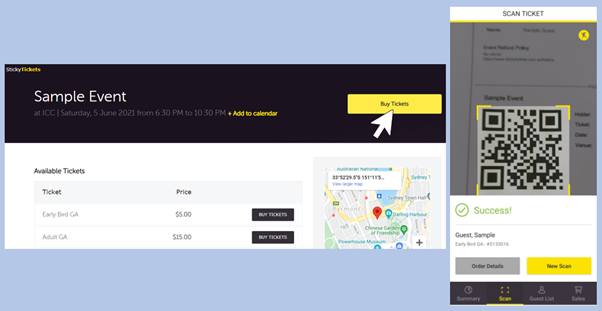 Contact Tracing.
You may collect whichever details you require from event attendees at the point of booking by setting up appropriate questions on a custom form. Questions may be mandatory or optional and in various forms such as multiple choice, single choice, checkboxes etc. This can really help to streamline venue entry as it may reduce the need to collect personal details at the event.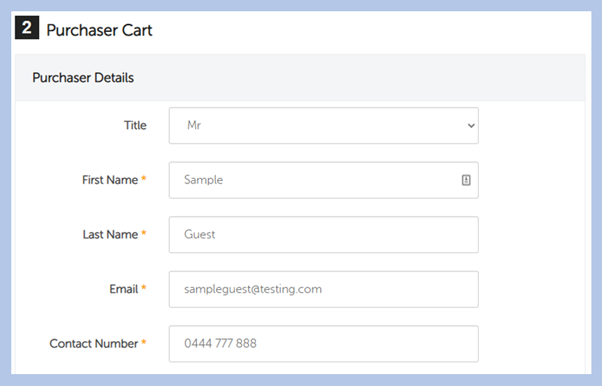 Social Distancing.
Capacity settings enable you to easily set and control the number of attendees at your events. You can also set different capacities for different ticket types within the same event (for example, concession or early bird tickets) and/or limit numbers within specific areas of a club or auditorium during an event.
Taking this concept a COVID safe step further, activating Reserved Seating functionality allows your members and guests to choose their own seats from a pre-determined seating plan/map. In this context you could either stagger or block seats to force a specific socially distanced seating configuration, or you can utilise a 'Seat-Blocking' feature which automatically blocks seats on either side of each single or group booking. Very handy.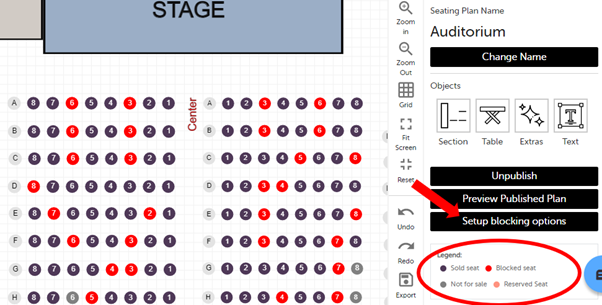 Staggered Entry.
For larger events, you may set up several ticket types specifying entry at different times. This clever little hack helps you avoid access congestion at your events by staggering arrival times of attendees. Perhaps not appropriate in all cases, it has been used successfully to keep event entry streamlined and void queue compression. It also helps keep door staff somewhat less stressed.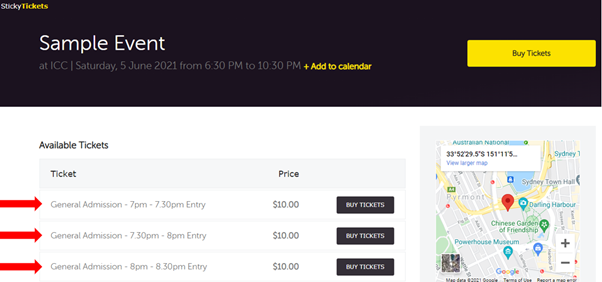 Pre-Selection or Pre-Purchase Of Food & Beverage Options.
When used in conjunction with the Reserved Seating function, offering patrons the ability to pre-purchase or pre-select food and beverage options can serve to avoid queueing at bars and food collection points. It also reduces general movement of patrons around the club and associated instances of personal contact with each other and staff.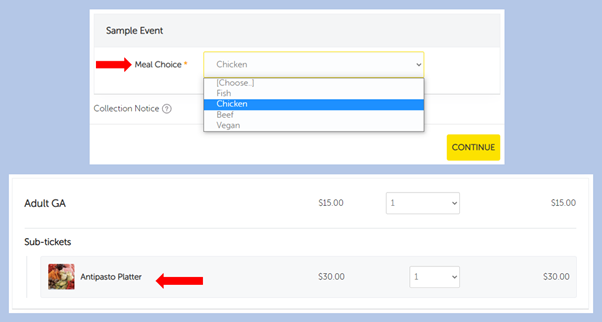 Beyond the above-mentioned features, Sticky Tickets has worked closely with many Australian clubs over the past decade to develop a suite of platform functions and service solutions geared towards catering for your specific ticketing requirements as an Australian club. These include…
Offline (over the counter) ticket sales.
Member discount settings & integrations.
Personal staff training and industry leading guidance & support.
Personal logins for individual staff members with flexible access settings.
Custom designs for your ticketing pages to match your website branding & colours.
10% discount on booking fees for CMAA members and Not For Profit organisations.
Sticky Tickets is a 100% Australian owned company. We pride ourselves in offering industry leading guidance and support, going above and beyond to ensure the entire experience is stress free and you are always looked after… fast. We also adopt only the highest national cybersecurity standards, keeping your data and your financial transactions safe and secure.
Feel free to contact Doug Switzer at doug.switzer@stickytickets.com.au if you have any questions or if you would like to discuss your club's specific requirements.