12 Questions to Help Choose Your Venue
Regardless of the size and budget for your event, there are certain things you need to know when choosing a venue. The answer to one simple question may help you decide, so here are 12 questions to help choose your venue ….
What is your cancellation fee? Is the deposit refundable? Often a cancellation fee will be a % of your deposit, and the closer you cancel to the event date, the more it will be. Find out the details of the policy, and if there is a time frame when you may get most of your deposit back. There may also be an allowance in there if the venue is able to re-book your space.
Are there any change fees? If you need to change certain aspects of your event as new things arise, will there be a fee to do so?
Is there a minimum cost? If not as many attendees show up, there will likely still be a minimum cost involved.
Are the staff provided included in the price? Many venues will have staff on hand, however make sure that they are included in the price, and you won't be charged an additional cost for them.
What is the payment schedule, and will there be costs on the final bill you're not aware of now? You will discuss room hire and maybe food and drinks, however make sure that there are no costs which will end up on the final bill that you are not aware of now.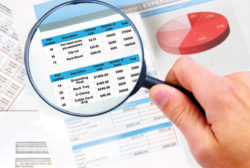 What experience does the venue have with holding events such as yours? If this venue has run many events similar to yours in the past, they should have it down pat. If this is their first, you may have to weigh up if it's worth the potential for disaster!
Will you have access to the venue prior to the event to set up? If your event begins at 6pm and they have the room booked until shortly before that, it will definitely not work- particularly if there are attendees who turn up early, or if there is setting up you need to do.
What suppliers does the venue use, and are you permitted to hire your own? If you have suppliers you have worked with in the past and know how your events go and what is expected of them, it is likely that you will want to keep them with you for this event. Sometimes however, venues only allow their own suppliers.
If your event is outdoor, what plans do they have in the case of bad weather? What is the back up plan for rain or any bad weather? Do they have a designated room or set up they will use? If so, you will want to inspect that also and make sure it can be set up as you like.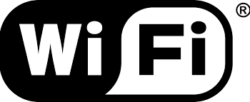 What is the Wi-Fi like at the venue? If it is weak, you will not only have complaining attendees, but it may also affect your presentations and social media wall.
Who will be your contact on site on the day of the event? It is important to know who you will specifically be dealing with on the day of the event, in case of any issues or questions. If it is a variety of people, you are unlikely to resolve anything, as they in turn will need to consult with others.
What are the best room rates they can provide for delegates? If attendees want to stay longer or need accommodation for the duration of your event, you will need to ensure that you can offer them a better rate than they could normally get.
The answers to these questions will help determine whether this venue is a right fit for you and your event. Remember though to never take their word for it- always search for reviews and ask around!