Getting More People to Attend Your Event Using Social Media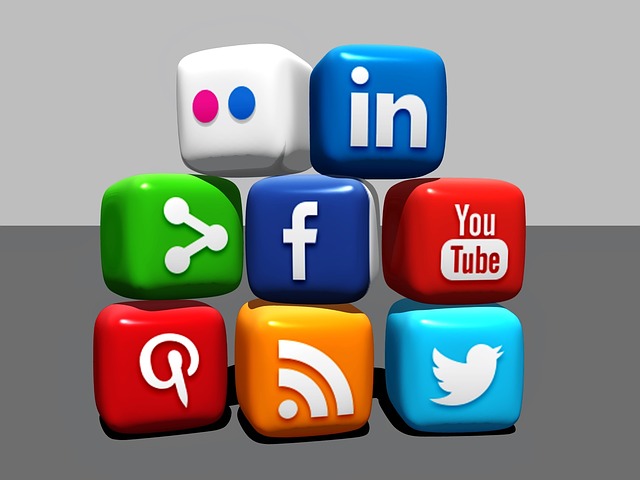 You don't want to invest time and money in your event for it to flop, so one of the major keys to a successful event is driving people to attend. This is not always easy, and there are a number of ways to do this, however we will focus here on getting more people to attend your event using social media  (particularly to complement other forms of marketing you may be using).
You will need to use each social media channel in a unique way to promote your event, as each channel has its own strengths, and will therefore require a different approach.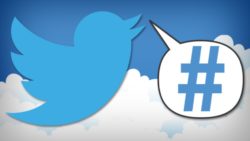 Twitter:
You can create a Twitter hashtag for your event. A hashtag (#) is used to mark key words or topics in a tweet, and is a way to find those talking about a certain topic.
Some tips on creating a hashtag:
• Come up with it early
• Keep it short- remember there are only 280 characters in a tweet
• Only use one- multiple hashtags will result in multiple conversations.
• Promote it- put the # on other promotional materials , such as emails, newsletters, website, your event page, etc
• Make it unique- your conversation will get lost with others if others are using the same hashtag. Before deciding, put it in a Twitter search to make sure no other results show up.
• Use it- Make sure you include it in tweets you send out regarding your event.
Make sure you monitor the hashtag- keep an eye on it to see what others are saying so you can monitor the conversation. If possible, use a social media management application like TweetDeck or Hootsuit.
Facebook:
List your upcoming event on Facebook to boost its visibility. Facebook Events is a good idea as it combines the power of social media with event promotion. It can help in the following ways:
• Leverage social networks- when a supporter RSVPs that they will come to your event, it shows up in their feed and the feeds of their friends, increasing the likelihood that their friends will follow suit.
• Tell your events story- this is a good opportunity for you to tell the story behind your event
• High Visibility- Many people are already using Facebook daily, so it's a good idea to promote where they already are
• Easy to invite- You can easily invite Facebook friends to your event to help spread the word
• Cross promote- Put a link on your Sticky Tickets event page that links to your Facebook event. After attendees have registered, encourage them to indicate they are coming on Facebook also.

How to add Facebook Events:
• When you visit your page, look on the left side under the profile image. You may need to add it, if it's not there (provided you have admin rights)
• Find the Admin panel at the top of the page
• In admin, click 'Manage' dropdown, then 'Edit Page'
• Click 'Apps' on left hand side
• Scroll down the page to 'Events' and click 'Add App' button on the right.
Now return to your Facebook page, click the Event app on the dashboard, and start creating.
Tips on Creating Events:
• Use a descriptive name- people will judge the event based on the name, so make it catchy also.
• Upload a photo- a good photo can have a huge impact and increase the likelihood of people attending.
• Add a street address- this will embed a map on the page
• Allow non-admins to write on the wall- this will promote community interaction
• Show the guest list– this can make people more likely to come if they see their friends on the list
• Focus on impact- use the details field to tell the story of your event with a focus on the benefits.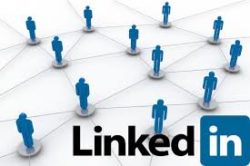 Linked In
Linked In offers you the opportunity to publicise your event to professional contacts that you may not be friends with on Facebook.
Creating a Linked In Event:
• Log in and in the 'More' menu click on 'Events'
• Click the yellow 'Create an Event' on the upper right
Tips:
• Use a descriptive name- the name needs to be catchy and descriptive.
• Upload a simple photo- the photo will only be 60×60 pixels, so make sure the image will still look OK if it is scaled down.
• Choose the time zone- there is a dropdown menu beside the date/time fields for you to choose the time zone of the event
• Focus on impact- use the descriptive field to tell the story of your event, with a focus on the benefits and the special ways in which the event will have an impact.
• Choose the relevant industry and labels- Think of what industry and labels your potential attendees would use to find you.
• Registration- Make sure to check the box beside 'This event requires registration on event website ' (Here you can provide your Sticky Tickets event url)
Get Your Community Involved in the Planning
People become more invested in something which they have helped plan, therefore it's a good idea to give your supporters a chance to provide input into various aspects of the event.
You can ask an open ended question to your Facebook fans, or Twitter followers. You could also ask for input on the type of music to play, or food to serve. Consider asking Facebook questions- this is a feature that lets you get recommendations, conduct polls and learn from friends and followers on Facebook. They are very easy to set up and can provide simple ways to get feedback while people also become invested in your event.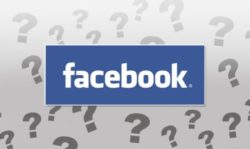 Asking Questions:
• Click 'Ask Question' link at the top of your page's timeline
• Type the question you would like to ask
• If you would like to supply answer choices (a good idea), click the grey 'Add Poll Option'
• Type the poll options
• Select who can see your questions- public will allow anyone on Facebook to see it. You can also target who sees it by location.
• Click the blue 'Post' button
The questions will now be online. The questions will be broadcast on your feed and the more responses you get, the more the reach of your questions will grow.
Now you need to ensure that you get answers! To get more answers:
• Tweet a link to the questions
• Put a link to the questions on Linked In
• Include a link in your emails
• Include a link on your Sticky Tickets event page
Ensure you explain why you are asking the questions, and be sure you get across that you are asking because you are genuinely interested in making the event better for them.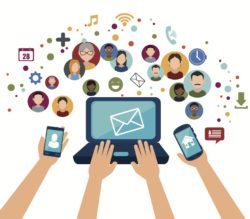 Once the event is over…
Use social media to share the outcomes of the event, and to thank everyone involved. Some ideas to go beyond:
• Share photos from the event
• Give a shout-out to thank individuals that contributed
• Discuss the lessons learned- discuss what you think you could do better and how you plan to make changes for the next event.
• Ask for feedback- turn to your followers for feedback on the event
• Set future goals for next year's event.