Getting Corporate Sponsorship for a Charity Event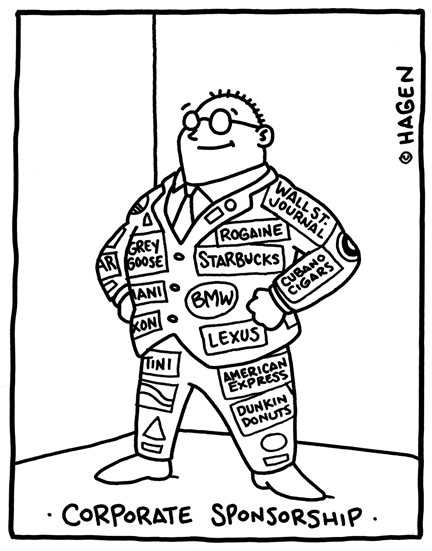 Getting corporate sponsorship for a charity event is a two-way street between your charity and a business, where you get help with the costs of your event, and the business gets exposure. Businesses want to be seen as doing the right thing and 'giving back', so a great way for them to do this is to show how caring they are and help with your event!
The more benefits your charity can offer to businesses, the more successful it will be in gaining sponsorships. You don't need a full time staff dedicated solely to getting sponsorships- your small, volunteer group can still achieve some great results by following these steps for getting corporate sponsorship for a charity event…
What is your budget? Before you begin approaching businesses, (at least 4 months out from the event date) you need to work out what your budget is. Work out what the costs are- ie advertising, entertainment, venue hire, give-aways, prizes, food etc, and then what will be your income? What will be the ticket price per attendee, and do you already have money or sponsors to cover some of the costs already? Once you figure out what you need to raise for the event, you can set up various sponsorship levels. You will also need to create a list of all the things that would be useful to receive if an organisation does not want to provide cash, and would prefer to donate goods instead, such as prizes, which can be a big draw card in getting people to attend the event.
Note: Make sure you apply for the Sticky Tickets charity rebate as your event goes 'live' in order to maximise what you make!
Sponsorship levels- these should be in the shape of a pyramid, with quite a few offered at the lower levels for small businesses, mid-size packages for bigger companies, and one or two large sponsorships for big business. Work out what will be offered with each package, how they will be promoted before, during and after the event, and make sure they are worth the money you are asking. Make sure they are fun, creative, and stand out from the pack. Some examples of what you could offer are; logos in the program, signage at the event, a corporate table, inclusion in Press Releases, and providing businesses product samples. Be flexible in what you offer, as different businesses may like to help in different ways, so allow room for tailoring based on what they would like to offer, and what their marketing needs may be. Make sure that you target enough smaller packages that you won't fall flat if a big sponsorship doesn't come through. It may also be a good idea to have a dedicated contact person for potential sponsors to contact or ask questions of, if needed. Include their name and contact details on all correspondence.
Factors that will contribute to you getting sponsors and your ability to promote them are; having an up to date website which has lots of current news and photos, having active social media accounts where you take and share lots of photos regularly, and regular correspondence such as newsletters and/or reports. If businesses want their name promoted in exchange for sponsorship, it will matter what channels you have. In your package, include any media coverage which you have as this will be a big plus for you- also show any other sponsors that you currently have on board, as this will give extra credibility and reason to back you also. All of your materials as well as your website needs to explain clearly and briefly exactly who you are, and what you do.
Targets- A good starting point is always to ask all team members if they have connections with any local businesses. If so, see if they feel comfortable making a pitch to the decision maker, or providing an introduction to the decision maker. Make a list of all these potential contacts and ensure you follow up, and that everyone has contacted who they said they would. Make sure you keep detailed records of all contact and activity.
Think about the audience that your event will reach, and this will help you target businesses. Examples include families, children, high income people, senior citizens etc. Remember your audience is not limited to just those who attend, but also to those that they bring, such as siblings, partners etc. Once you have the list of potential audiences, make a list of the types of businesses that would also be interested in those audiences- this would be any business that sells to or serves that market. Then ensure that you include these figures in your proposal.
Another way of finding potential sponsors is by walking around the immediate area of where your event will be held, and list all the businesses in the area. Research their contact details, and call them regarding your event to see if you can set up an appointment to discuss your pitch with them in person. If you do get the opportunity, leave them some materials to look at with a contact name and phone number. You can also follow up with a thank you card, and a phone call a week or so later.
You can also list all the larger corporations in your area, find out who handles their marketing and sponsorships, and how to contact them. It is also a good idea to see if they have any guidelines, then contact the appropriate person and see if you can also get an appointment to discuss the opportunity with them in person. Don't be discouraged with the larger businesses- you may need to apply online and follow other procedures, but you can still follow up with them and thank them for their consideration. It pays to be persistent- remember one big sponsorship is a major bonus, and if it doesn't come about this year, it may pay off down the track.
When you reach an agreement with a business, send a thank you letter that reiterates the agreement, and what each party will provide, and when. Maintain contact with the sponsor throughout, and invite them to participate in the event, and any other pre-event activities. Give your sponsor as much publicity as possible, and even go above and beyond what the agreement calls for. Take lots of photos, particularly showing the sponsorship signage and activities that the sponsor made possible. Another thank you note can also be sent once their contribution is received. Make sure they also receive your newsletters etc, and reports documenting attendance, money raised, and what this is used for. A certificate of support is also nice, as ensuring a long term partnership for the future would be a great result.