Evolution Through Adversity – New Platform Features

Well… What a year it has been.
Out of the myriad forms of adversity we saw our share of tragedy, but we also saw a lot of triumph, a lot of creativity, a lot of adaptation and evolution. In some cases, it forced us to start doing things in a new way, much of which will stay with us into the future even after things return to 'normal'.
Although the events industry will no doubt be better off once restrictions have eased further, it has been amazing to see how many event organisers have made things happen, one way or another out of sheer necessity. Live music events streamed online, virtual conferences, virtual tours, virtual classes, timed sessions at restaurants and pubs, pick up/delivery dining experiences plus a whole lot more.
As a business, there were many things we wanted to do but couldn't, and things we didn't want to do but had to, but one undeniable positive for all involved was an increased focus on our platform development. Although we haven't had a lot of opportunity to communicate as much until now, we did get a few things done in the background over the past year. In some cases to help our event organisers adapt to the new playing field, in some cases to improve and enhance our existing features and in other cases to create new functionality that we have been meaning to for some time.
In no particular order, our top 9 developments over 2020 / 2021…
1. Custom Page Enhancements > Video
We have really upped our game in relation to custom event page design. Not only have we enhanced the existing features but we have also introduced the ability to add video headers and/or video backgrounds to your public pages. More details.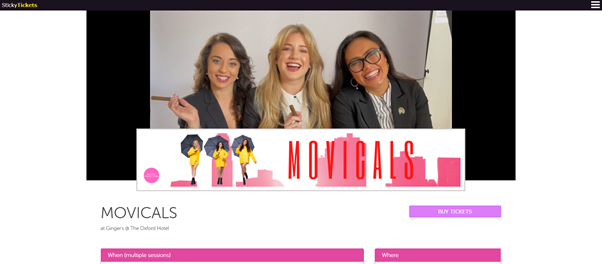 2. The ability to distribute or withhold tickets at a ticket type level.
Great for multi-show passes. You can choose which ticket types (or sub-ticket types) selected that you would like to distribute actual tickets for, and those you would prefer not to. So, in the case of a multi show pass with several sub-ticket selections you can choose to either distribute just the primary ticket (multi show pass) or individual sub-tickets to each show without the primary 'multi-show pass' ticket, or both. More details.
3. Reserved Seating V2 including seat blocking feature.
We have overhauled our Reserved Seating / interactive floor plan feature with further enhancements to come. We have also included the ability to automatically block a nominated number of seats to both sides of each booking. A great social distancing tool. More details.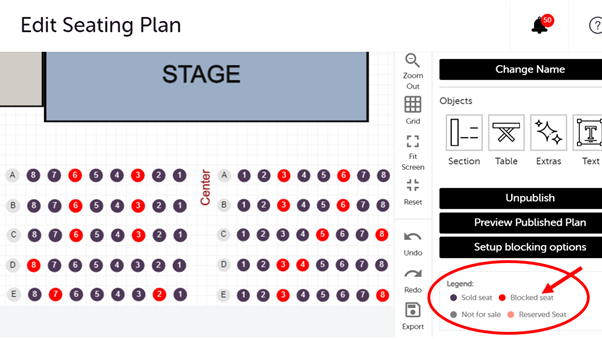 4. Custom Reports
We have created the ability to build your own reports with only the data you want to see, as well as a filtering function allowing you to specify which ticket types you want listed in the report. More Details.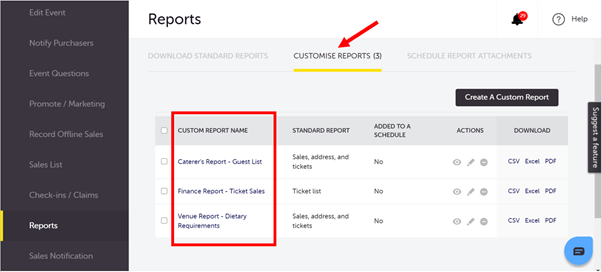 5. Report Scheduling
You can also set scheduling to receive your reports on a daily or weekly basis at whichever time of day suits and to multiple email addresses to keep stakeholders and interested parties informed. More details.

6. Scheduled event launch
You may now set up your event ahead of time and set a nominated time for the event page to go live. Perfect for popular events with scheduled timing for ticket sales and also great if you want to go live at a time where you will not be available to flick the switch. More Details.

7. Shopping Cart feature
Allow your guests to select tickets from several of your events and pay for them all together in the one order/transaction. This is a particularly useful feature for festival or conference type scenarios and for organisers selling tickets to multiple events concurrently. More Details.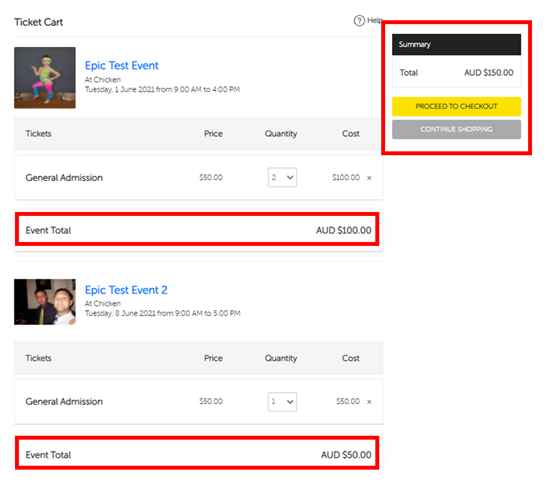 8. Pre-Live feature (Display ticket details prior to availability)
A great promotional tool to create some hype around ticket sales launch dates. Set your tickets up with a future 'start selling' date but allow page visitors to see ticket type details such as ticket prices and inclusions before the actual ticket sales launch date…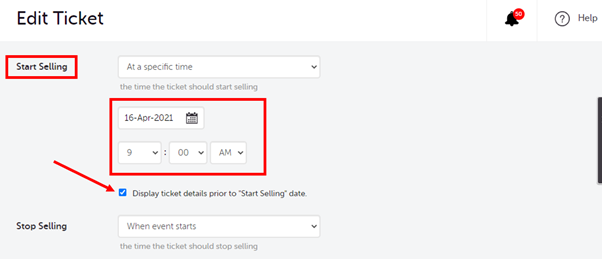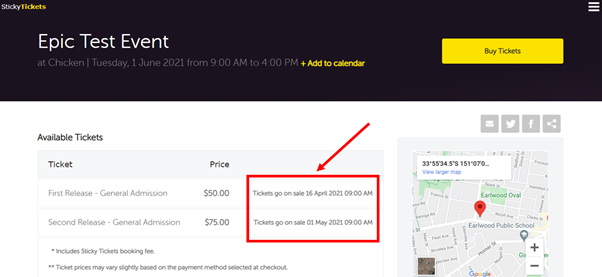 9. Members – list upload and discount scheduling
If you are a membership-based organisation you can use this feature to set up discounts for your various member tiers without the requirement for a full integration into your membership management software. Simply upload a CSV file with your member details and set discount parameters on your relevant Sticky Tickets events. More Details.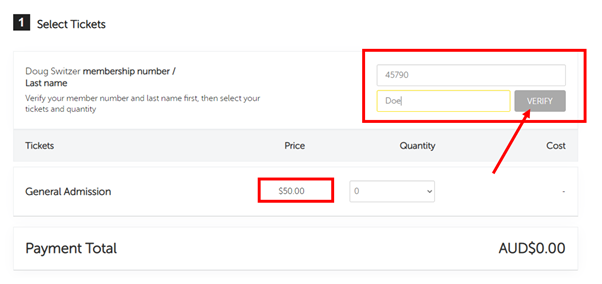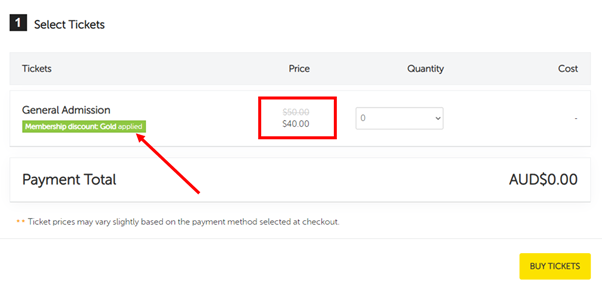 Beyond the above we have also implemented hundreds of minor enhancements and bug fixes that have vastly improved the user experience of the Sticky Tickets platform.
We also welcome any suggestions or feedback that you are willing to provide, as the vast majority of our development is guided by our organisers, and in some cases we may already have a solution in place.
 
A sneak peak at the year ahead…

1. Ticket Type Descriptions
Outline inclusions, restrictions, conditions etc for each ticket type you offer.
2. Check-In App Upgrade
We are in the process of rebuilding our Check-In App to improve and streamline functionality, make both scanned and manual check-ins easier and more efficient, also vastly improve capabilities regarding door sales.
3. Custom Designs For Individual Event Pages
The same flexibility that you get with our account setting custom page designs will soon be available for your individual events, this will allow you to have different designs for each of your events.
4. Adding New Ticket Sales / Registrations To Existing Orders
Great for conference or festival type setups. The ability to add new tickets to an existing order rather than having to create a new order.
5. Cost Adjustments For Ticket Transfers
When transferring your guests from one ticket type to another we will be introducing the ability to manage price discrepancies and provide partial refunds for transfers to tickets of lesser value and a mechanism to charge for the difference when transferring to tickets of greater value.
Feel free to Contact Us if you have any questions regarding any of these features and/or if there are other features you would like to see us develop in future.
Best regards,
The Sticky Tickets team.