Running a Successful Fundraising Event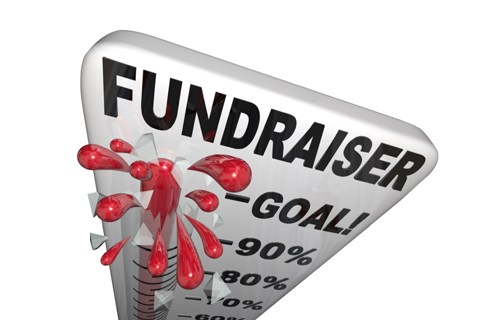 Fundraising is a fantastic and rewarding way to make a difference to the lives of others. You can hold an event at your work place, home, school or social club, and there are a number of different types of events you can hold.
In considering what type of event to hold, you might like to consider the purpose of your event- is your goal just fundraising, or are you also aiming to raise awareness? The best way to decide what type of event is to visit the website of the charity you have chosen to fundraise for- they will have all sorts of ideas for events, as well as some already established ideas you can follow.
If you have decided to fundraise, good for you! Here are some tips for running a successful fundraising event….
Ask permission- Make sure you go to the charity you wish to fundraise for and get written permission to raise funds on their behalf. You will need a letter of authorisation from them so you can use their logo and advertise your event as endorsed.
Make people want to attend- for your event to be successful you want lots of paying attendees! You need to convince people that they not only want to donate their money to a good cause, but actually give up their precious time and come to your event to do it! Let them know why it is such a good cause, and why your event is unique enough to come.
Apply for your rebate- Sticky Tickets offers a 20% rebate on all fees for our One Off Charity Rebate. Simply send in your letter of authorisation, acknowledge Sticky Tickets as a supporter, and do so before your event is made live on your Sticky Tickets event page. You can then send us an invoice at the end of the event, which will hopefully help raise more money for your cause!
Look for sponsors- sponsors will be vital if you are looking to reduce costs in order to maximise profits. If you can get a venue to donate their services, that is ideal! Prizes are also fantastic to receive- any sponsor will be valuable both for products or services. Remember though that in return they would like as much exposure as possible, so make sure to have signs up at your venue, mention your sponsors, put them in your program, and rave about them on social media.
Look for additional fundraising ideas at the event- there are many additional ways you can raise funds for your cause at your event. Some fun ways you can generate more are; auctions, silent auctions, coin toss, raffle tickets, trivia questions etc.
Market your event- marketing for your event needs to be done early and often. Make a flyer to get sent out and added to your event page. Get all of your volunteers and supporters to spread the word on social media, and in local media if possible. Local businesses may also display your poster when it is for a good cause.
Thank everyone- make sure you keep track of all donations (this can be done in reporting for your Sticky Tickets event), and remember to thank everyone for coming and making a difference to your charity. This also includes sponsors- you can thank them personally, but also on social media, maybe sharing pics of your fun event, and hopefully encouraging others to come next year.
If you plan well and with plenty of time, you can be running a successful fundraising event which raises much needed funds for a great cause, as well as provides an enjoyable time for your attendees who will want to come back and do it all again next year!