Make Your Movie Fundraiser a Hit!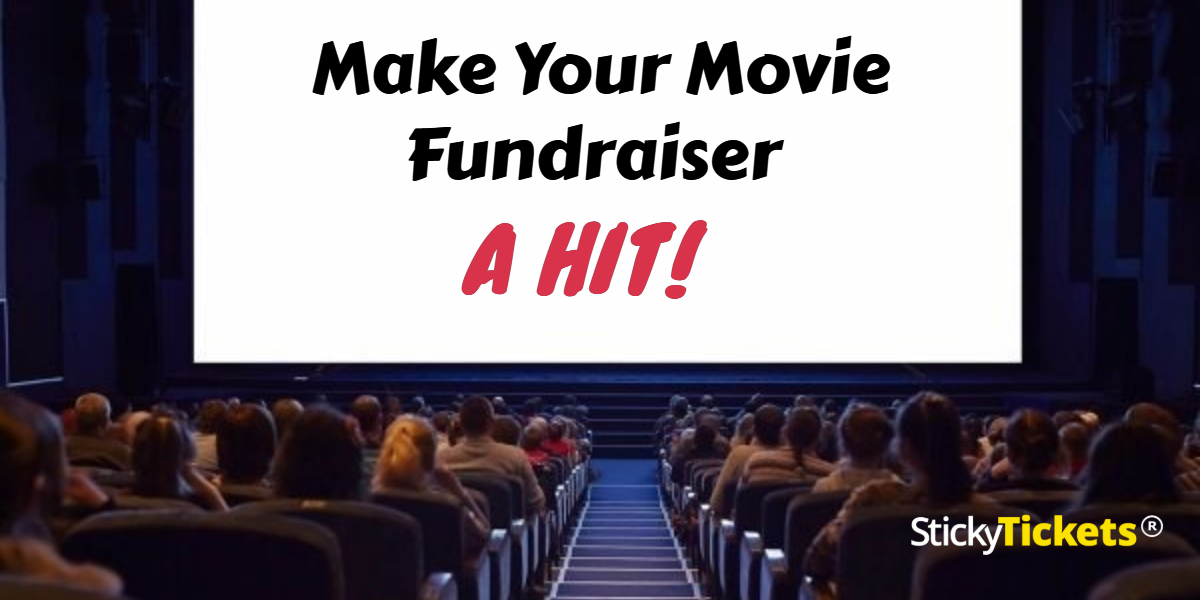 Movie screenings are a great way to raise funds and awareness for your cause. Not only is a good movie of interest to your supporters, but it can also attract their friends and a wider audience due to the entertainment you are offering, as well as the cheaper movie tickets. Movie nights are not affected by the weather (unless it's an outdoor screening), and may not, depending on the event, require quite as much organisation as other types of fundraisers. If you are planning on holding a movie night or looking for fundraising ideas, here are some tips to make your movie fundraiser a hit!
The Details
When initially working out the details, there are several things to consider.
Date: When working out the details, there are several things to consider. Firstly, when setting the date, check if there are other events which may compete for attention with your potential attendees. If it is a club fundraiser, keep it during the season when the club is still top of mind for the members, and consider the varying costs of hiring out the movie theatre depending on the day of the week and time. Avoiding peak times will help you avoid higher costs.
Venue: Obviously a venue central to where most of your attendees live will make for bigger numbers, and an awareness of your club among locals. Visit your local theatre to check availability, costs, movies available, and use their experience to get advice on how best to set the event up. Another option is to screen your own movie at a community hall. This greatly reduces costs, however it may add to the workload, and you will need to have or to hire all the equipment needed.
Time: The time of your screening is important. Firstly, be aware of peak times, and then consider your target group. Will your event attract a lot of children? If so, the movie will need to be early enough for them.
Which movie? You need to put a lot of thought into the movie you choose. Consider the overall audience you will attract and chose one with the most general appeal for the ones you want to attract. It's advised to choose one with a rating of PG or G, unless of course it will just be adults. A popular movie recently released will attract attendees, and if it is a 'cult' kind of move (eg Star Wars), you may event want to consider making it a dress up event.

Costs:
Once you have worked out with the theatre what the costs to you will be, consider any other costs you have (eg promotional materials, purchase of food etc) and how much you would like to make. This will allow you to then work out a reasonable ticket price which will attract people, but also make a profit. Adding extras such as food and drinks will further increase your profit, and you could run the event in conjunction with a raffle. Keep in mind the minimum number to attendees you need to break even, or you may have to consider reducing your theatre size.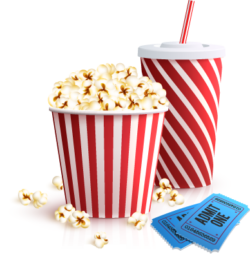 Setting your event up.
Check if you qualify for one of our rebates. We are happy to support good causes and would like to help where we can.
To encourage early sales, set up an Early Bird Ticket, at a reduced rate to the general entry ticket. When visiting your event page, potential attendees will see the cost of general entry, and the saving they will make on the Early Bird Ticket. Highlight that is for a limited time, and it can prompt them to act early, rather than to put it off and maybe not remember to return later.
Set up a group ticket, where there is a discount for purchasing multiple tickets.
Set up a ticket type which includes the popcorn and drink (or whatever you are offering), so attendees will see what is available, and will purchase to save time and effort later, as well as maybe a higher price charged if purchased on the day
Add a 'donation' ticket type. This way supporters may donate in addition to purchasing tickets, however it also allows those who can't make the event to still contribute.
Sell raffle tickets. If you can get sponsors to donate gifts, you could hold the raffle on the night
When you set your event to 'live' use your event URL on all your promotional material, emails and on social media. This leads people directly to your page to purchase tickets.
Movie screenings can be very successful fundraisers, particularly if your supporters get behind your event and help promote it. Use these tips to make your fundraiser a success, and let us know of any others you have!