How Facebook Can Double Your Ticket Sales!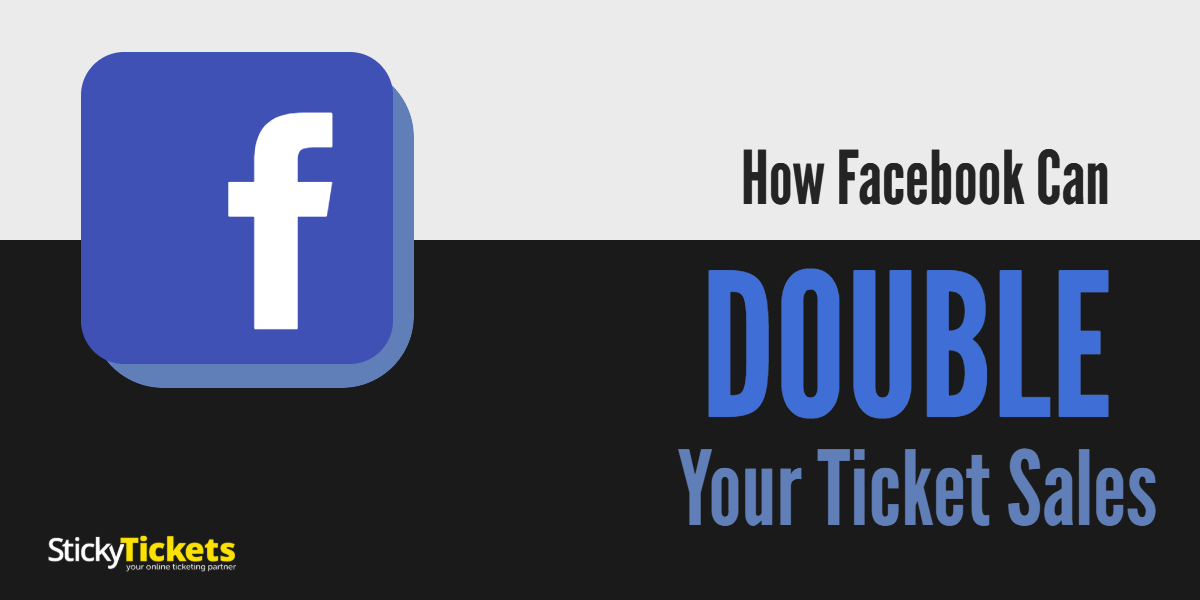 We all know that Facebook is HUGE, reaching billions of people each day and changing the face of marketing for businesses. It continues to be the winner of all social media sites, where people connect and share online, spending a significant amount of time. Not only is it a great place for friends to share experiences, it's also fantastic for developing your brand identity and keeping your customers informed, with a huge potential reach. So why not take advantage of both friends sharing their experiences, as well as getting your name as a business out there? Over 35 million people view public events every day, so having a Facebook event can help connect you to your customers, promoting and generating awareness. Here is how Facebook can double your ticket sales!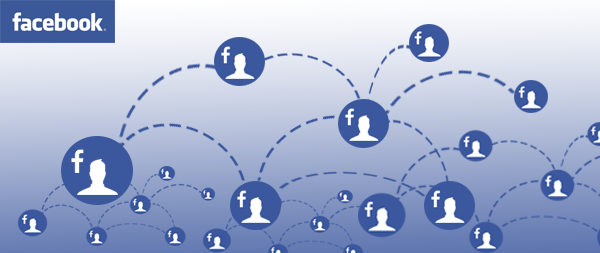 Adding your Sticky Tickets event to Facebook has no cost and takes just seconds, but can increase ticket sales and registrations in a way that word of mouth or email marketing can't. More than 1/3 of all tickets sold through Sticky Tickets come from Facebook, so we highly recommend you take advantage of the Sticky Tickets Facebook Events Integration feature! As potential ticket purchasers view your event on Facebook, with one click they will be taken directly to your event page, where they can read more and purchase tickets.
Having your event on Facebook allows you to promote and share to both customers, potential customers, plus their contacts too! Having as many people as possible share your event- including influencers or presenters at your event if possible- is the key to spreading the word and making your marketing and promotion so much more effective. Here is how simple it is….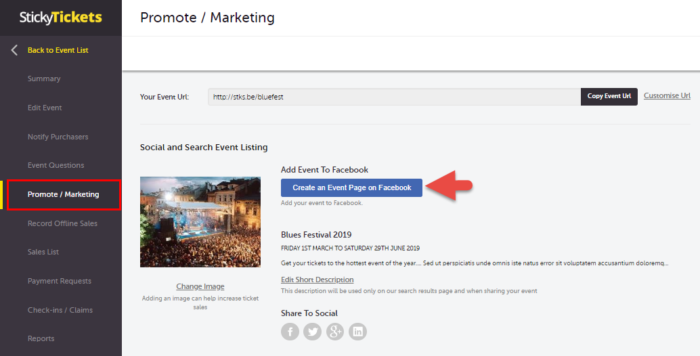 Once you list your event on Sticky Tickets and make it live, you can go to the 'Promote/Marketing' tab and click 'Create an Event Page on Facebook'. If you are logged in and have permissions to the Facebook page, it is a matter of simply reviewing the information, selecting an appropriate category for your event, and publishing! Back on the 'Promote/Marketing' tab, you will then find your Facebook URL link, which you can share and use in your promotion.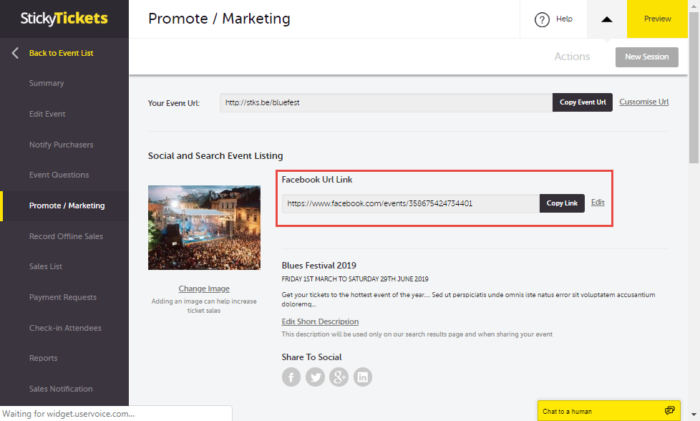 Do you need to make any changes to your event? Simply log in to your Sticky Tickets account, and all changes made to your event will be updated to Facebook.
The Sticky Tickets Facebook Events Integration feature can help you increase ticket sales, is simple to set up, and simple for the ticket purchaser to use… so why not try it?
For more information please click here, and to list your event on Sticky Tickets, please click here.