Make Sure Your Next Event is Sold Out!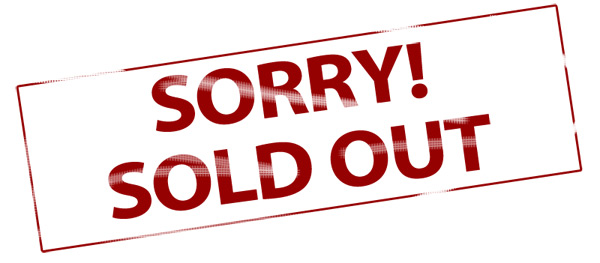 Make sure your next event is sold out! If you are organising an event, chances are you want it to be sold out. Here are some tips on how you can create a stand out, sold out, commercially lucrative event…
Commercialise it
The first step to commercialising your event is to make sure that people actually spend money to buy tickets. In general, it is a good idea to offer two different pricing structures – early bird and regular. An early bird rate will encourage people to purchase tickets sooner and it also creates a sense of urgency as well.
Incentives
If what you are organising is an annual event, the first thing to consider is rewarding last year's attendees. They are potentially your biggest supporters and likely to purchase or spread the word amongst family and friends. To encourage this offer a special discount, in addition to the early bird rate, to get them signing up early. You can find the contacts from previous attendees in your reporting section.
Influencers
Think about whom in your network has influence with the people you would like to attend. Do these influencers have a blog or significant social media reach for example? Offer heavily discounted or free tickets to influencers who have reach and can spread the word and promote your event through digital marketing tactics.
Location Location Location
If you have secured an interesting and premium location for your event, then don't only promote your event itself but also the location. Location can sometimes attract even more attendees and it's also an opportunity for co-promotions with the venue as well.
Social Media – LinkedIn
LinkedIn offers many mechanisms to promote your event. Company pages, Showcase pages (set up for the event) and groups offer reach and exposure.
Event marketing is a combination of hard work, good timing and great marketing. All the best for making your next event sold out, and please let us know of any more tips you have!