Use Social Media to Promote Your Event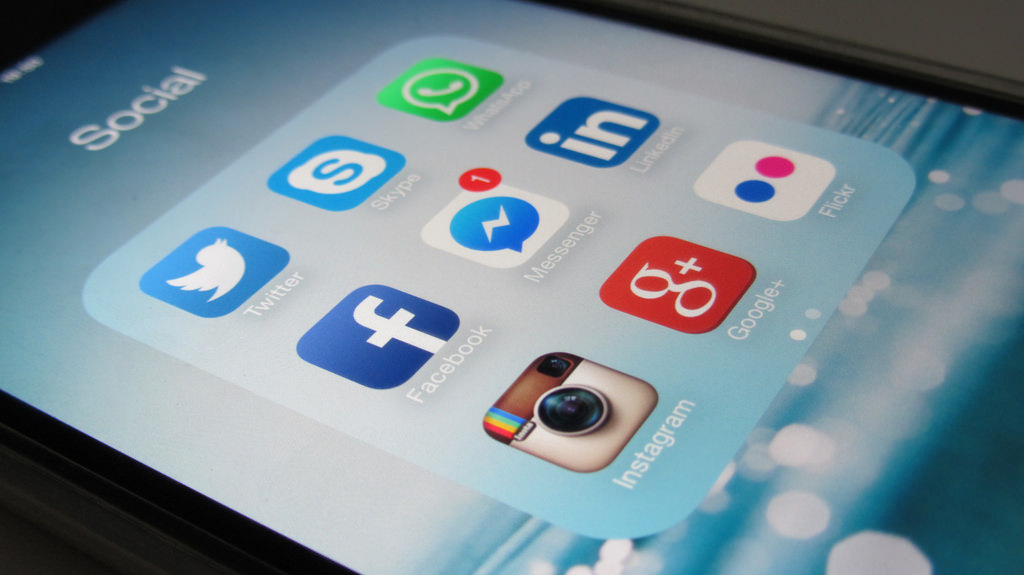 Social media is a great, cost effective way to attract new customers to your event, increase ticket sales and build customer loyalty for future events. Social networks provide an ideal platform to reach all kinds of target groups and to build up a network of customers.
Before you begin your promotion, work out the demographics you are hoping to reach, and decide which channel will best help you reach your potential attendees, eg LinkedIn where many B2B leads come from, and Instagram if images and video will be a large part of your promotion. Another task before you begin is to check your bio or profile section on your social media, and make sure that the image and the copy is up to date and is what you'd like attendees to know about you.
Here are some tips on how to use social media to promote your event, for the channels with the widest possible reach. Although each may have a different market, it is a good idea to use multiple channels.
Promote your Event on Twitter
Hashtags (#) are used to mark keywords or topics in a tweet so they show more easily in Twitter searches, and to group together all the other tweets using that same keyword. Creating a hashtag that is unique to your event allows everyone to follow the conversations developing around it. Not only does it help with promotion, but it's also a great way to live-monitor social engagement during your event. When choosing your event hashtag, firstly search Twitter to make sure it is not already being used and remember to make it short and memorable. If you have a good, catchy event name, you could use that as your hashtag. Encourage your followers to use the same hashtag to help promote your event, with free or discounted tickets as an incentive. i.e. early bird, as an incentive for followers to use your hashtags. Remember to include a link to your event or organiser page in your tweets to make it easy for people to purchase tickets.
Images are important. Keep your posts shorter, and your images eye-catching with lots of them. Don't just push your event in all your posts- change up your content, giving your readers relevant news and interesting articles to help with engagement.
You will need to post more frequently on Twitter than other channels, and post at different times so you can track what time of day is getting the most engagement.
You might also like to consider having a Twitter wall at your event that displays tweets and images with your hashtag as they are posted. Attendees enjoy being a part of this and tend to engage more seeing their tweets.
Promote your Event on Facebook
With Facebook having 2.2 billion active users, it seems natural that promoting your event will be easy and a success. To increase registrations and drive traffic though, you will need to know how to promote it properly.
The first thing you should do is share your upcoming event with those who already follow your company page. If you start early, you will be able to share it a couple of times before the event, without harassing.
Create Facebook Events and use our Facebook Event Integration. This feature seamlessly provides you with the ability to publish your Sticky Tickets event to one of your Facebook pages. All updates made to the event page once published will be updated across both Sticky Tickets and Facebook. This is a great new feature which makes creating events on Facebook so much easier. Any changes made to your event on the Sticky Tickets site will automatically be updated in your Facebook event.
** It is important to note that over one third of all orders on Sticky Tickets come through Facebook, so publishing your event to Facebook is highly recommended!!!
On your Facebook Event page, it might sound simple, but make sure you select the correct event category, and add tags that people may be searching for. You can also post content from one of the presenters at your event, and they in turn could share it with their audience.
Share content from your event early, to make existing attendees look forward to it and hopefully share it, and to engage with those not yet committed. You could also do a paid 'Boost' on a particular post. A boosted post is a post to your Page's timeline that you can apply money to in order to boost it to an audience of your choosing. … When you boost a post, it'll show up in your audience's Facebook News Feed as an ad, and can be very effective in targeting the right people to show your post to.
If you have a website, make sure you dedicate a prominent area listing your current events. You can either then provide a link to your event page or allow attendees to select and reserve their tickets on your site, and with the ticket widget, be redirected to Sticky Tickets for secure payment.
Using Facebook Live Video will also help reach a greater number of people. This can show those who were unable to or decided not to attend the event what they were missing, while also being a great way to promote your brand.
Consider using the 'Preferred Audience' settings to market the event to a certain targeted group. You can also run ads but remember that with more than half of the users on mobile devices, you will need to make sure that your images are clear and can be tapped on. You can use ads for people to register their interest with the 'Going' or 'Interested' buttons, and you can always use ads to follow up on those who registered interest but didn't sign up. You can also use ads to drive potential attendees to your event page, or you can run ads for your specific target audience by choosing your demographics, or who have visited your event website.
Promote your Event on LinkedIn
LinkedIn is great for making new connections and building up a wider professional network. With over 500 million active users, statistics show that they are slightly older, better educated and with a higher income. It can be a great place to promote your event, particularly if your event is related to business or networking. Remember that many are looking for professional advice, resources and tips, so try and create your content to match.
The first thing you can do is include a link to your event page in your status update and encourage your contacts to pass it on. You can also set up a Showcase page specifically for the event itself, where you can target your messaging precisely to your audience. Try to publish longer articles as well, where you can include pictures, information on the event and industry, what to expect from the event, as well as information and testimonials from last year's event. You could also promote the speakers and sponsors and focus on such benefits as professional development and networking opportunities. Check first to see what is being published on the various channels to get an idea of what type of things LinkedIn is featuring.
You can promote this article by asking sponsors and speakers to share it, and even having them write content themselves to share about your event. If one of them happens to be an Influencer, the promotion from them can be huge!
Another option is to join a group on LinkedIn. These are groups with a common interest and are a great way to connect with others in your field. You can share status updates and posts, and generally spread the word about your event. Remember to focus on sharing content that is relevant to that group, and you'll also need to check the rules first to see if you are permitted to promote within that group. If you start a discussion, remember to check back often so that you can answer any comments. Another possibility is to create your own group for your event. Invite associates and presenters to join and invite others, and this can become a great way for people to connect before the event.
Other options are to direct message speakers, sponsors and influencers to ask them to share the event or send paid InMail to relevant people even if you are not connected to them. You can also use paid advertising to boost your reach, and target specific industries, locations or job titles.
Keep in mind that the LinkedIn audience tends to be more active on weekdays, so try and keep your posts around that time if your event is business orientated. If your event is social, a hobby etc, try posting later in the day. Experiment by sending posts at various times, so that you can then go and see which posts had the greater reach and when.
Promote your Event through your blog
A blog is s great way to reach a wide audience, and a powerful marketing tool. A large portion of internet users read blogs, and more than 70% learn about companies through articles as opposed to ads.
You can start by writing a 'press release' blog announcing the event, which will reach all your subscribers as well as those who already have an interest in your business. Share this release on all your social media channels.
Write relevant blog posts with good content to attract new readers, only mentioning your event towards the end of the post. You can also approach other sites with the same target audience and offer to submit a guest post. You can mention your event, however ensure you keep the content relevant to their site. Another option is to contact popular bloggers in your field and ask if they would be interested in covering your event in a blog.
While not a typical channel, blogging can be an extremely effective way of producing content which people are interested in, positioning yourself as knowledgeable in the field, and getting word out about your event. These blogs can also be shared as good content on all social media channels.
Use Instagram to Promote Your Event
'A picture tells a thousand words' and is a large reason why Instagram is a great platform to use for promoting your event. Instagram has a simple interface, is a great way to tell your story through images, and its engagement rate can be up to three times higher than other social media platforms. Also, if Millenials are a market you would like to reach, Instagram is hugely popular with this age group, with popularity quickly increasing among older age groups too. Here are some tips on how you can use Instagram in marketing your event. For more on using Instagram, please click here.
Post events on FREE event listing website
There are lots of event websites that allow you to list your events for free, creating the potential for people you don't even know to share your events with others. Here is a comprehensive list of websites
Event Marketing and Registration Tools
Encourage ticket buyers to share that they have purchased a ticket to your event with their social networks on Facebook and Twitter. They can do this through the Sticky Tickets website.
In conjunction with MailChimp you can send e-mails to your customers to let them know about future events. Always add the link to your event or organiser page to make it easy to buy tickets. This is a great way to invite your customers to events and to offer loyal customers incentives like discounted early bird tickets. Remember you can also customise your event url.
Use pictures to illustrate your event
You can easily upload pictures of your event from your smartphone or PC to various social media channels. If you can't afford a professional photographer consider offering them a free ticket in exchange for their services. These days you don't always need a professional photographer though to take good photos. Click here for some great tips on taking great photos with your phone. If you do use images taken by others, make sure to clarify the rights of the images prior to the event.
Use videos to showcase your event
Videos are a great way to show people what your events are all about. You can upload them to YouTube and share via social media, as well as your website.
Encourage your visitors to participate while at the event
Encourage attendees to participate while the event is happening. This could be anything from tweets and check-ins on Facebook, to comments, photo and/or video posts of the event on your Facebook fan page. This interaction with your event visitors will continue to engage them after the event and build loyalty for attendance at future events.
You can also participate during your event. Use real-time posts to promote your event and convince customers to buy tickets for future events. Set-up a live news feed on your blog to keep your readers up-to-date. This is especially relevant for conference and seminar organisers as you can share your presentations on your blog.
Improve future events and keep fans updated
Ask for feedback from attendees and use this feedback to improve future events. People will appreciate their feedback being taken on board, and this will build loyalty for your upcoming events.