Increase Your Ticket Sales!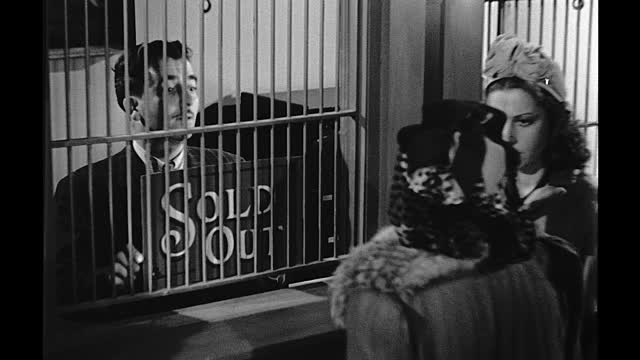 It would be nice if holding an event was as easy as listing your event on Sticky Tickets within minutes, and sitting back to wait for the ticket sales to roll in… Unfortunately however, it is not that easy (listing your event is though!)
Running a successful event requires planning, hard work and resourcefulness (OK… and a great ticketing provider), however it can be done. So roll your sleeves up, and read on for some tips to increase your ticket sales.
Analyse Your Previous Events:
If you have run similar events in the past, take some time to break down your numbers, and see where you excelled in the past, and where you can pick up a bit. Look also at the time these sales happened- was it early on in the promotional period, or later on? Looking at reports from previous events may help you focus on areas that have been performing well and if you should put more effort in these areas, and areas that need work and that you can improve on. Look at what was your most effective marketing/promotional strategy, and what was the least effective. If you can work out which marketing efforts have driven the most sales and identify your best performing channel, you can then choose where to focus more of your efforts, and which ones you can perhaps leave out. If one of your promotional tools was email, perhaps you could improve by sending them out more frequently, or even improving the quality of the offer involved.
Look at your Marketing:
Hopefully by now you will already have looked at what is working for you, and what is not as effective. Work out ways to improve even more on what is working by putting more money and effort behind it, and perhaps drop the channels that are under performing, and look to try one or two new ones.
Social media is always very effective, so try paid ads, and post about your event often, using your event hashtag. Another effective way to use social media is to create a LinkedIn group. These groups can be used for group discussion, and can therefore help generate a discussion around your event. Make sure that you keep your group public so you can include both registered and non-registered attendees, who may still be interested in coming. All group members will receive email updates about the group discussion, keeping your event top of mind.
Also don't forget the power of good old fashioned flyers, and getting local stores as well as local media behind your event, as they may also help out with the promotion.
Make sure your email signature has your event promoted, and also has a link to your Sticky Tickets event page. That way every email that gets sent out by you is also promoting your event.

Change up Your Ticketing
Inflation is a part of life, so don't feel bad if you have to increase ticket prices slightly to cover costs. Another alternative to change things up a bit is to add different ticket types– perhaps a top of the line VIP ticket which allows attendees extra privileges, and then a lower priced ticket, which may simply be access to a digital stream of the event. This may help attract some of those 50/50 people thinking about attending. Also add an Early Bird ticket type at a lower rate to attract early ticket sales, and get people committing, and ticket sales starting early. You can also add a group discount to attract more numbers.
Use Your Speakers!
Your speakers or contributors will also have their own network of followers, so encourage them to promote your event- without doubt they will also want as many people as possible to attend! If you have a blog or newsletter, ask them to write a guest post to get potential attendees interested in their content, and also get them sharing it on social media to their followers.
If you don't have speakers at your event, you can get any contributors and even the venue to help share.

Use Your Best Asset
Get your advocates involved! Your most dedicated fans can also be your best sales people, so give them an incentive to bring as many attendees as possible along. Use your discount codes to give them reduced rates on their tickets, or even free VIP tickets if they refer a few new attendees. Think if even half of your attendees brought one or two referrals how much your ticket sales would skyrocket! You can also start selling tickets after your event is completed for your next event! Get your attendees while they are on a high and offer them a great early bird offer on your next event straight away.
Find a New Market:
An effective way to increase ticket sales is simply to market to a new audience. Sometimes we get stuck in thinking and acting in the same way, however there is nothing wrong with thinking outside the box at related markets you have not thought of yet, that may not be your typical attendee. What other related markets may be interested in your event? It may not seem obvious at first glance, but think it through, or team up with someone else. A partnership or sponsored partner can really help give you access to a whole new group, while they benefit as well.
It takes time and work to make any event a success, but it takes learning from your mistakes and improving constantly on what you do to keep ticket sales increasing. We hope these tips work for you, and hope you let us know of any other tips you may have.