Boost Ticket Sales Using Promo Codes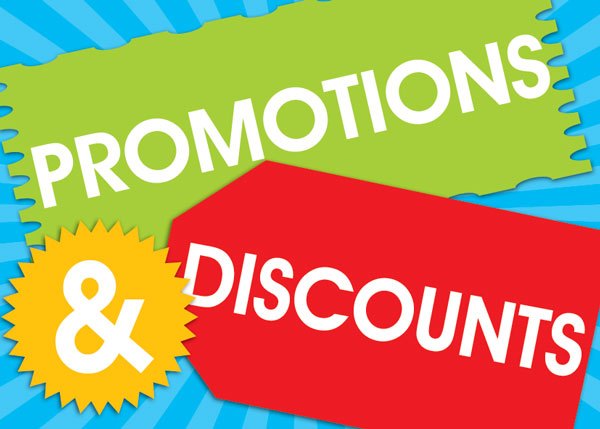 Encouraging people to purchase tickets to your event can always cause a fair amount of stress, however one way to create an incentive to purchase tickets is through discount/promotional codes. Studies have shown that many people will make a purchase that wasn't necessarily planned, based on a promotional code- it is a fact of life that people are heavily influenced by discounts!
No matter what type of paid event you are organising, you can use promotional or discount codes to get more people involved. Here are some tips to boost ticket sales using promo codes..
Create a Limited Offer:
Creating a sense of urgency can cause people to act, especially when it comes to discounts. If you set the start and end times of your promotional codes to a specific, early time before the event starts, you can make the offer limited. You can also in a similar way make 'Early Bird' tickets by setting up a ticket type called 'Early Bird' which is only for a limited time and finishes in plenty of time to sell tickets at the regular price. You can promote this early bird discount or early bird ticket in your event marketing, and also make it known that aside from being available for a limited time, there are also a limited number available.
Send A Promotional Code to a Limited Audience:
By creating different discount codes for specific audiences, you can improve engagement, increase the 'buzz', and also measure results.
Offering a discount to a specific group can help strengthen your connection with that group, as well as make them feel more appreciated. Remember you can create discount codes of up to 100%, so you can make sure event sponsors get in for free, and you might even like to give event sponsors a unique promotional code to pass on to their own customers.
Upcoming Events:
You can provide your attendees with other opportunities to remain involved in future events also. If you have another event in the pipeline, offer a discount code to your attendees as an incentive to register early. This can get people involved and committed while excitement is still high at your current event, and it also lets them know that they are valued as an attendee.
Tracking:
Many supporters are all about sharing a good discount, particularly on social media.
You can create a different discount code for each social media channel, in order to track the results and engagement of each of the channels.
You can also track how effective your other promotional efforts have been as well as track their each.
Discount codes not only offer a great incentive to attendees and show you are appreciative of their support, but they can also help to provide insight into your reach and engagement. For more details on creating promotional codes, please click here.